The American football league is one of the most well-known and popular sports leagues in the world, with fans spanning over many countries cheering for the American teams. Now, the NFL is looking at expanding their fan base throughout the world and is looking towards Germany and Canada for their first expansion.
The US National Football League might be playing regular-season games in both Canada and Germany as soon as the 2022 season kicks off. This is happening after the owners of Professional American teams voted to expand their rotational international fixtures into different territories where the sport has another chance of becoming a favourite.
The NFL is looking at extending its presence beyond the UK and Mexico to grow the most-watched American sport into a wider and more diverse international audience.
This comes after the NFL doubled its rights fees for broadcasters and streaming services to air the matches and championships. The deal for the rights fees was finalized early in 2021. The deal sees the league's one-year rights packages skyrocket over $100bn.
Chris Halpin, the executive vice-president and chief strategy and growth officer at the NFL, states that they are trying to empower clubs to go build their fan bases internationally. This new international rotation is expected to start running with the 2022 season if all goes well with the Coronavirus pandemic permitting them to do so.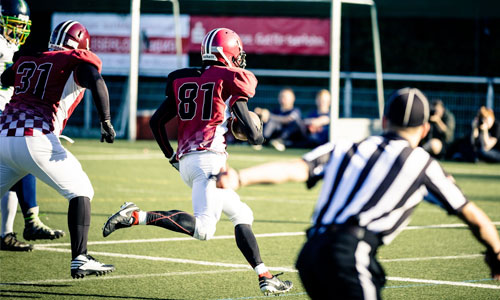 The season will include four games per season playing in an international market and will include the league's 32 teams participating at least once every 8 years.
The choice for expanding internationally in both Canada and Germany is due to the popularity of the NFL in these countries, with Canada ranking first with viewership and fantasy sports activity.
With the current rules of the league staying intact, clubs have exclusive rights to negotiate local sponsorships and other marketing and promotional activities there are.
This is an exciting chance e for American Football in Canada to get a breath of fresh air and revitalize itself.